Water Damage Restoration Los Angeles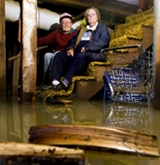 Recovering from water damage in Westwood is always somewhat impossible, at least on your own. It is very tiring to spend hours cleaning spills and leaks only to find  further damages done under the surface a few days or weeks later. Water damage can lead to a buildup of mold, rotting wood and warped floors which are basically all inclusive personal invitations to rodents and insects to start their own little community in your home. Whether there was a room flooded due to a pipe accidentally left on, or a leak in the roof, it is important that you have the mess cleaned by our professionals with their specialized equipment and extensive knowledge of water damage restoration. Westwood customers have always shown great appreciation for our professionals at Westwood Carpet and Air Duct Cleaning for offering same-day service in any state of emergency. We understand that accidents happen, and the importance of dealing with unforeseen water damage as soon as possible cannot be stressed enough.
Call now (310) 945-2565 !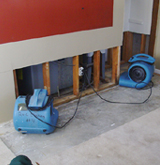 The longer you wait, the more you risk permanent damage being done to your valuables which would only increase your expenses and lead to financial woes. What are the risks of spilling water on wood floors and leaving it to settle? Mold starts to build up, the floor becomes warped, and basically deterioration occurs. This is why you need to hire the professional team at Westwood Carpet and Air Duct Cleaning to give you the best water damage restoration in Westwood you'll ever experience. Our solutions are guaranteed to effectively get the job done no matter how hopeless the situation seems. Our fast acting teams of experts have helped to saved more antiques and other furniture, floors, state of the art equipment than we can count. We are always ready to have the job done in the shortest time period possible. Come set an appointment now so that we can conduct a full and complete inspection and begin the process of water damage repair in Westwood. Set up an appointment for water damage repair in Westwood and get an evaluation done right away!
Our state of the art equipment along with our highly skilled and experienced professionals are factors that  reinforce our ability to get the job at hand done in the most effective way possible, so call us to help you restore your home to what it once was before going through Westwood water damage. After a complete assessment of the damage, we will bring in the tools and equipment needed to save your home. It is important to us that we do everything possible to have any sign of water buildup completely eradicated so that the chances of mold and other environmental hazards occurring can be eliminated. Your home should be a haven and a getaway which is your very own comfort zone but if you have wet spots destroying your floors, then this is definitely not the case. Give our team the chance to check out the interior of your home so we can make sure it is healthy and safe. Call us today for water restoration in Westwood.
Call Westwood Carpet and Air Duct Cleaning right now (310) 945-2565.