Air Duct & Dryer Vent Cleaning Los Angeles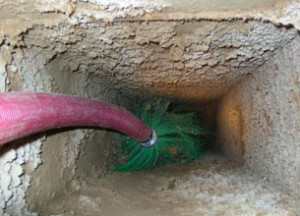 Air duct cleaning in Westwood is something that we specialize in and a frequent question asked by people is why should you have your ducts cleaned by a professional when you can do it yourself?  Isn't simply dusting the ducts and vents more than enough to eliminate the chance of dirt and dust getting into the HVAC system? Well unfortunately it's not simple just like everything in this life. Of course if you dust and vacuum, you are evidently making it cleaner and eliminating dust and dirt but what about any air borne bacteria, dust mites, fungi, hair, pet dander, construction debris, and chemical residues that may have already gathered there that a simple clean won't get rid of?  Dust and dirt always finds a way to come back in your bedroom and living room, and unfortunately so do those other air pollutants, which build up and make their way into your air ducts, causing you to need professional Westwood air duct cleaning. Westwood Carpet and Air Duct Cleaning wants you to know that it is important to have your Westwood HVAC system cleaned out by experts and we want to point out signs that you should be looking for which indicate that you are due to schedule a cleaning. Read on for more information or feel free to call us at your convenience. We will get you set up with a free consultation, during which you can expect an experience that is hassle-free, and a fun time with our friendly staff. We can also set up an appointment to come over and inspect your system so we can start the journey to recover what's rightfully yours.
Call Westwood Carpet and Air Duct Cleaning today (310) 945-2565 !
Here are the symptoms to look for in order to verify if you are due for a cleaning session. Contact us for air duct cleaning in Westwood if you notice any of the following signs in your home:
Frequent asthma and allergy attacks
Sniffling , coughing, as well as stuffy and runny nose
Intense headaches
Spike in energy bills
Visible dust on the air vents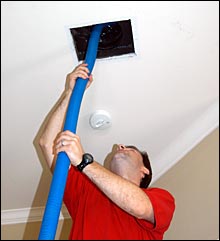 These are just a few of the signs to look for that could indicate that you are due for a professional Westwood air duct cleaning. We will have a licensed and insured professional sent to your location to determine if these symptoms are a result of dirty, contaminated air ducts. The Westwood area local customers have placed their trust in us for years to have the cleaning of their air ducts located in both their households and companies. They have seen how detailed we are when going through the process and are living proof that our specialized equipment which we use to detect moisture also help to prevent and get rid of any mold build up as well as anything else that is thriving in your air ducts. Westwood Carpet and Air Duct Cleaning will get everything cleaned. Our experts will thoroughly clean your HVAC system so that the quality of the air you breathe in your home is significantly improved.
Call us at (310) 945-2565 to get the best results in air duct cleaning in Westwood. Westwood Carpet and Air Duct Cleaning is here for you!