Upholstery Cleaning Los Angeles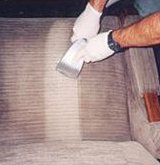 Westwood Carpet and Air Duct Cleaning has always illustrated a deep rooted passion that separates us from the competition. We at Westwood Carpet and Air Duct Cleaning offer a wide variety of services to customers including upholstery cleaning in Westwood. When it comes to the issues faced by our customers we do a complete inspection to determine exactly what needs to be done and when it needs to be done in order to provide a feasible solution. We are only here because of the trust we have gained from our customers which is the root that keeps our entire company growing and this is why it is a top priority that we understand the problem before any attempt is made to fix it, especially when it comes to Westwood upholstery cleaning. We place a huge amount of emphasis on cleaning. You don't want dust mites or any other environmental hazards inviting themselves to join that small inconspicuous office party or the anticipated family dinners on your furniture. Our Westwood upholstery cleaning service is the best as we pay keen attention to every single detail of your upholstered furniture. There is no other company in Westwood that can guarantee the same level of expertise that we offer our valued customers. Eco friendly solutions at reasonable prices are what we use to get the job done when hired to do upholstery cleaning in Westwood. No matter how simple the item we are cleaning may be, from a chair to a sofa, we guarantee getting it cleaned for you without the use of environmentally unfriendly chemicals. We remove odors and stains that are otherwise impossible to get out. Simply relax, put your feet up and allow us to work wonders. No matter the level of intricacy we will attack your upholstery problems and tame them. We handle materials as durable as leather and suede and materials that are as delicate as silk and cotton. You have nothing to worry about as no harm will come to your upholstered pieces during the process. Choose us for Westwood upholstery cleaning and avoid getting constant disappointment. If you have any other questions in relation to expert solutions, simply pick up the phone and call right now.
Call us now for your free price quote (310) 945-2565 !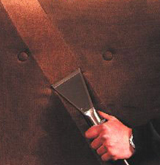 We here at Westwood Carpet and Air Duct Cleaning advise our customers to schedule Westwood upholstery cleaning when they have their carpets cleaned or any other aspect of their home. We provide discounted rates when this is done and it saves both time and money. Your neighbors, family and friends will love how clean your home is. The last thing you need is a buildup of environmental hazards attacking the health of your family and friends. What are you waiting for? Make your appointment for upholstered furniture cleaning in Westwood right now and enjoy all that we have to offer. Our environmentally-friendly, affordable solutions will leave your home in a state that one could only refer to as the ultimate definition of cleanliness.
Call today for more information (310) 945-2565 . We are waiting to hear from you.