Tile Cleaning Los Angeles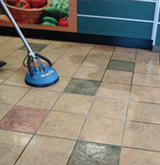 Westwood Carpet and Air Duct Cleaning provides a wide range of cleaning services for your home and one such service is centered on tiles. We take unimaginable pride in what we do when it comes down to our tile cleaning service in Westwood. We have always been proud in stating that we are the experts when it comes to getting tiles cleaned. We get a number of calls daily from residents who have given up their attempt to remove the stains in the grout or on the tiles themselves. Spraying bleach in the shower is a widely used method in cleaning, but this is done in vain as mold keeps growing back on the tiles, sometimes even at a faster pace than before. Hiring professionals who specialize in tile cleaning in Westwood in order to get the job done is the best way to move forward. If you have found yourself in this situation, then you need to call us for the best in Westwood tile cleaning solutions! Give us a call today if you have any other questions and we will gladly arrange a free estimate for the service that you desire. We even offer tips and advice to our customers when it comes to getting rid of household problems like mold growth, tough scum and hard water stains and mildew. Don't let your home become a messy disaster.
Call today (310) 945-2565 for more information on Westwood tile cleaning services! We promise you won't be sorry.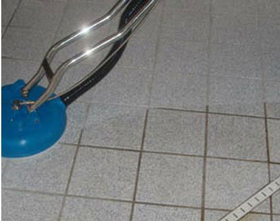 At Westwood Carpet and Air Duct Cleaning our expertise guarantees the best solutions in the business so you won't have to worry about wasting your time and monetary resources as well. Heat is the perfect way to eliminate the dirt between the tiles and we know just how to remove the toughest of stains, even if you are unaware of the progressive solution. It doesn't matter how impossible it may seem to remove on your end, we will erase any and all signs of the stains and re-seal the grout between your tiles. Hire the best cleaning company for tile cleaning in Westwood, so you can avoid high expenses and the unnecessary hassle that come with replacing tiles. We have confidence that we can get your tile and grout looking even better – literally sparkling and brand new. We will take the necessary time to protect them so that the shine is not short lived. Tiles in your bathroom are prone to moisture, so it is really important that you have them professionally cleaned. We are here to provide you with the assistance that you need. Experts who specialize in tile cleaning in Westwood are just a quick phone call away. Call us for Westwood tile cleaning solutions!
Get a free price quote for any service at Westwood Carpet and Air Duct Cleaning. Call now (310) 945-2565